MOGAMI OFC oxygen free copper wire
Made in Japan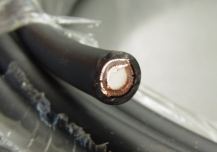 Back to 60's Mogami wire have earned best audio wire and it's performance.
With new coming audio wires been introduced in the years past, still today we can see the good of it and well expected for good sound out. The most of all, MOGAMI is best value for money.

Mogami series wire in stock on chassis wire, power wire and signal wire
Color: red, blue, black, clear
NEGLEX OFC chassis wire
M2514 strand with 19 cores, each 0.18mm dia
M2515 strand with 30 cores
M2516 strands with 50 cores
M2511 Coaxial chassis wire for signal, low impedance, good in high frequency, 2 strands
M2477 Dual stand speaker wire, coxial with multi strings, 7.7mm dia

M2493 Coaxial signal wire, single strand,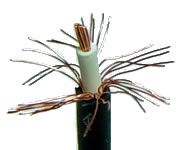 0.15mm multi strings, black jacket with core of multi strings, black,1.45mm dia.

M2497 Coaxial signal wire (CD/interconnect,grounding),values for money, neutral, original and high resolutions

M2520 Coaxial signal wire, 2.3mm copper wire plus teflon coated
M3173 Digital/Microphone interconnect wire, 110 ohm imp.
M3103 Speaker cable, #12AWG, OFC bare, 2 strands(each with 7 strands of 50/0.12mm cores)



M3104 Speaker cable, #12AWG, OFC bare, 4 strands(each with 7 strands of 50/0.12mm cores)



MOGAMI,OFC bare wire
Suitable for chassis wire and grounding,
warm, high resolutions and delicated details
single strand: 0.8 mm

Please write for wires not listed on this page